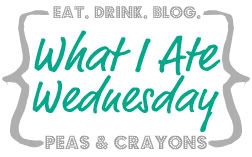 This month I have been doing kickboxing on Monday mornings. It is so early on the morning for me but I have my workout done and I have so much energy during the day. I really enjoy it. I did all of my food prep on the weekend so it made packing my lunches easier and eating in the morning so much quicker. Here's what I ate
Pre Workout
I had a chocolate protein shake, I used milk in it today to add a bit of thickness, right now I'm using BioX Performance Whey Protein
Post Workout Breakfast
Congee with Poached Egg
Chicken Stock
2 chicken carcasses
1 piece ginger,4-5 inches long, sliced in half
10 cups of water
Congee
10 cups chicken stock
2 cups of long grain rice
Poached Egg
1 egg
1 tsp vinegar
1.5 cups of water
salt and pepper to taste
In a slow cooker add all the ingredients for the stock. Cook on high for at least 7 hours.
Strain the stock into a pot. Discard the bones and ginger. Add the rice to the pot. I had planned to use brown rice but only had 1 cup so I used 1 cup of brown, 1 cup of jasmine. Bring to a boil over high heat. Once it boils turn the stove down to medium high for about 15 minutes. Stir every couple of minutes. It will be thicker at this point. Turn it down to low for about 3-4 minutes. Stir constantly. It should be the consistency of oatmeal.Take off the heat.
Boil a pot of water and vinegar over medium high heat. Break an egg into a bowl. Very carefully place the egg into the pot. Slowly swirl the water. Poach the egg for 3-5 minutes. Take out with slotted spoon. Place on top on the congee. Season with salt and pepper.
Lunch
I had a
turkey patty
with 1/2 cup brown rice, 1/2 avocado, and 1 tbsp salsa.
Snack
Dinner
Snack